Some items' or groups' chance to drop changes according to the player's gamestage. Here you can see those values for any gamestage you want using the little box below. Just type the gamestage you want in the box and press the Apply!-button. The values should change immediately, if the chance is different.
Current game stage:
1
Welcome to the Official Wiki, Navezgane Survivalists
The Official 7 Days to Die guide written and maintained by players just like you!
7 Days to Die is a new survival horde crafting game from The Fun Pimps:
With nearly 10 million copies sold, 7 Days to Die has defined the survival genre, with unrivaled crafting and world-building content. Set in a brutally unforgiving post-apocalyptic world overrun by the undead, 7 Days to Die is an open-world game that is a unique combination of first person shooter, survival horror, tower defense, and role-playing games. It presents combat, crafting, looting, mining, exploration, and character growth, in a way that has seen a rapturous response from fans worldwide. Play the definitive zombie survival sandbox RPG that came first. Navezgane awaits! (7DaysToDie.com)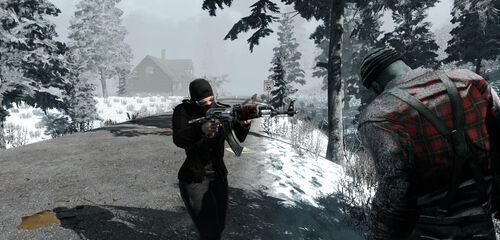 Image from 7 Days to Die Blog, developers diary
Game features
Game mechanics
Featured videos
Game News
Wiki News
Greetings all Survivalists. We have been going strong on many new changes. Some visual and others are behind the scenes regarding formatting of coding and other improvements. We cant do it alone. Register for an account today on Fandom and help us update this Wiki to current Alpha 19.5! Hedraun
Community