Bar
Some items' or groups' chance to drop changes according to the player's gamestage. Here you can see those values for any gamestage you want using the little box below. Just type the gamestage you want in the box and press the Apply!-button. The values should change immediately, if the chance is different.
Current game stage:
1
The Bar has a sign that says 'Buzz's Bar'. It has one main room with a side room and an exit to the rear.
Bars are the only location where one can find Zombie Bikers outside of 7 day Hordes.
Bars tend to have the following items scattered around (Navezgane map has all these):
There is a Bar in the Desert at 929 S, 175 E.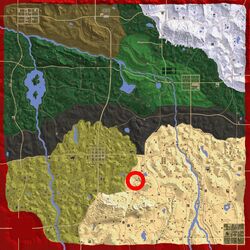 Bars can spawn anywhere from the city to the wilderness.