Apply your gamestage here:
Current game stage:
1
The Canyon Mine is a vast maze of underground tunnels connected by a building at the top of the Canyon and two exits at the bottom. You can get into the mine by breaking a piece of wood inside of the building and making your way down the conveyor belt.
[

]
The Canyon Mine is located in the Desert at 1236 S, 702 E.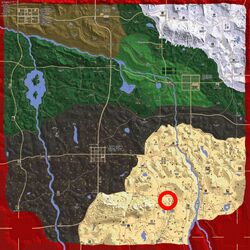 Images
[
]