Description
[
]
Carls Car Lot or carlot_02 has old car lots with broken down Sedans. There is a garage next to the main building with a Vending Machine outside.
[

]
Carls Car Lot can be found in the Wasteland at: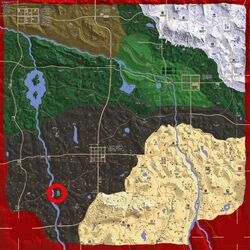 There two variants on Carls Car Lot.
Images
[
]
History
[
]
This location used to me name Jims Car Lot.