No Man's Sky Update - The Loop
Play Sound
Countrytown Business 9

Outside of countrytown_business_09
Description
'Removed:

'

Category
Point of Interest
Type
Locations
Biome
%Items without a group
Difficulty
3
Coordinates




Game Worlds




Navezgane
No
Random World Generation



Description
[
]
Countrytown Business 9 or countrytown_business_09 is a Point of Interest that contains 2 locations. This Point of Interest does not generate in Navezgane.
From left to right they are:
4Ever Video
[
]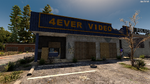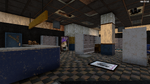 The building on the left side says 4EVER VIDEO and also has a sign with the name as well and on the opposite side it reads FOR LEASE. A short distance away from that sign is a billboard that is an advertisement for Cell Phones. Inside are empty shelves and any videos that were here have been looted and all that remains are the other containers.
Police
[
]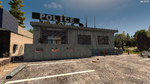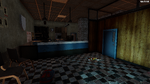 On top of the building it says Police. Its a rather small police department but is most likely a modest local P.D. with limited space. Small crowded and tiny rooms make up this Police location. It also has a trailer on the exterior of the Police area.
There are 14 different types of Countrytown Businesses but 11 & 12 are not in the game files.
Images
[
]