This article is a stub. For more information on what defines a stub, see Template:Stub.
You can help 7 Days to Die Wiki by expanding it.
Farm Sheds are small sheds the same size as a Garage. There is generally a door at the front and broken glass windows on the side.
[

]
The Farm Shed is located near the farm at 848 N, 804 E.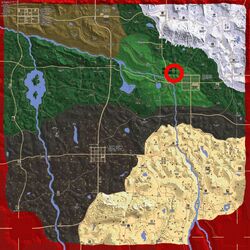 Farm Sheds can spawn in any biome except for the Wasteland and the Burnt Forest. They only spawn in towns, rural areas or the wilderness.