Jordaan Rd
Some items' or groups' chance to drop changes according to the player's gamestage. Here you can see those values for any gamestage you want using the little box below. Just type the gamestage you want in the box and press the Apply!-button. The values should change immediately, if the chance is different.
Current game stage:
1

Jordaan Rd is a Road located in the north central part of Navezgane.
Jordaan Rd location in Navezgane

From east to west
Located along Jordaan Rd from east to west.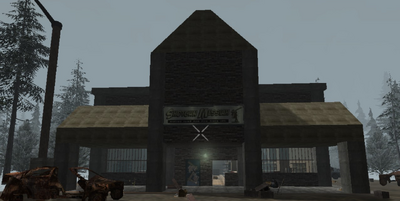 A Gun Store can be located to the east end of Jordaan Rd just west of the intersection of Jordaan Rd and Arrowhead St.