Mods are used to improve the characteristics of weapons and tools. They can be mounted in the mod slots in various weapons, tools and armor. The number of slots varies by quality between 1 and 4. Mods offer 10% damage increase when added to weapons and 300 increase to economic value. On the following lists, mods are categorized based on their main usage. The division between weapon and tool mods reflects the overall impact the mods have on items. Most of the mods can be applied to both weapons and tools. More specific information about where a mod can be mounted can be found on the mod's page.
List of weapon mods
[
]
Ranged
[
]
Melee
[
]
List of tool mods
[
]
Image
Name
Affected Part
Description
Tempered Blade Mod
Damage
Increases block damage by and lowers degradation.
Grave Digger Mod
Damage Dirt
More damage against dirt.
Fireman's Axe Mod
Damage Dirt

•

Stone and Iron
Deal more damage to blocks but less damage to entities.
Iron Breaker Mod
Damage Iron
Added damage against iron.
Bunker Buster Mod
Damage Stone
More damage against stone.
Wood Splitter Mod
Damage Wood
Deal more damage against wood.
Diamond Blade Tip Mod
Durability
Greatly reduces degradation rate.
Structural Brace Mod
Durability
Moderately decreases degradation rate.
Dye
Dye
Changes the item's colour.
Power Tool Small Tank Mod
Fuel
Increases motor tools tank size
Power Tool Large Tank Mod
Fuel
Increases motor tools tank size
Ergonomic Grip Mod
Health
Decreases melee stamina usage and increases weapon handling of bows.
List of armor mods
[
]
List of clothing mods
[
]
Unused mods
[
]
There are a few mods viewable in the files that do not currently exist in the game, not even obtainable through the creative inventory, outside of editing the xml file to allow that. These are listed here, using their internal item icon name.
We can look into the item_modifiers.xml file to figure out what the first three do.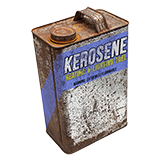 "modGunMeleeFlammableOil"

This one changes "damage type" to "heat"

"modGunMeleeLiquidNitrogen"

This changes damage type to cold.

"modGunMeleeNiCdBattery"

Changes damage type to electric.

"modRadiationReady"
In addition to these, there is also the Blessed Metal Mod, which does exist in the game, only obtainable via the Creative Inventory.