Apply your gamestage here:
Current game stage:
1
This article is a stub. For more information on what defines a stub, see Template:Stub.
You can help 7 Days to Die Wiki by expanding it.

Old Mole is one of the many Roads in Navezgane. It links up with Wagley Rd just before Ghost Town and branches away from Courtland St. It runs solely through the Desert biome and is a somewhat short road compared to some others. There are a few cars scattered along the roadside but nothing much else.
Images
[
]
Location
[
]
Old Moles location in Navezgane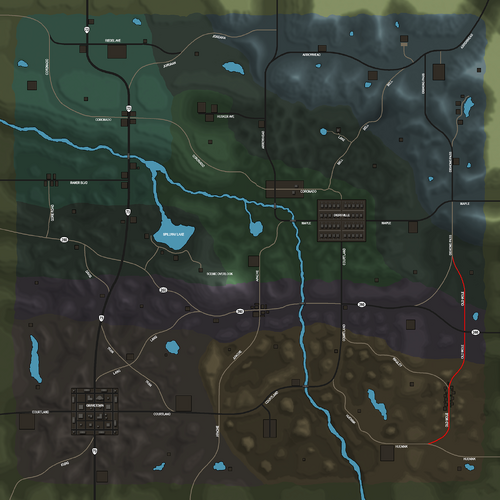 Items
[
]
Items of interest are plenty of cars / coolers.