Apply your gamestage here:
Current game stage:
1
Parking Garages are large three story buildings where people used to park their cars. The signs around the Parking Garage read 'Parking'.
[

]
There is only one Parking Garage located in the Wasteland in Gravestown at 584 S, 545 W.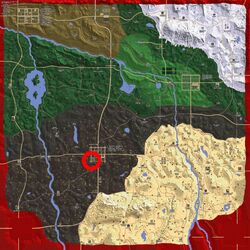 Parking Garages can only be located in cities.