Apply your gamestage here:
Current game stage:
1
The Prison has four guard towers. The Prison area is surrounded by stone walls, and the courtyard is surrounded by metal fences. The cell area is two stories tall and also has guard access to get on top of the walls.The prison is also infested with dogs
[

]
The only prison in Navezgane is in the Wasteland at 1648 S, 1081 W.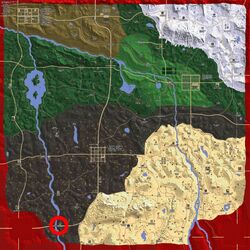 Prisons only spawn in cities and towns.