Refinery
Some items' or groups' chance to drop changes according to the player's gamestage. Here you can see those values for any gamestage you want using the little box below. Just type the gamestage you want in the box and press the Apply!-button. The values should change immediately, if the chance is different.
Current game stage:
1
This article is a stub. For more information on what defines a stub, see Template:Stub.
You can help 7 Days to Die Wiki by expanding it.
The Refinery contains a large warehouse sized building with equipment inside for oil refinery. A large tank outside of the building says 'Oil' on it. On the warehouse there are faded letters spelling out 'Clunky Oil Co'.
There is only one Refinery located in the Wasteland at 1376 S, 1795 W.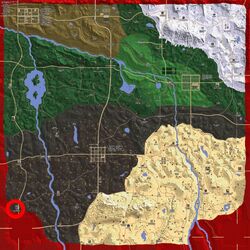 Refinerys can spawn anywhere from the city to the wilderness.