Raise a Floppa - The Loop
Play Sound
Rocks

Large Stone

Rock05
Basic Information
Removed: {{{removed_version}}}
Group
Decor/Miscellaneous
Category
Placeable
Type
Loot Container
Gear Slot
Covering Attribute
Block Properties
Hit Points
3
Storage Slots
Lockable
Horizontal Support
Mass
12
Light Opacity
Upgrades to
Breaks to
Weapon/Tool Properties
Entity Damage
Power Attack Entity Damage
Block Damage
Power Attack Block Damage
Range
Effective Range
Explosion Range Entities
Explosion Range Blocks
Attacks per Minute
Rounds per Minute
Reload Time
Ammo Type
Velocity
Magazine Size
Stamina Usage
Power Attack Stamina Usage
Damage Multiplier: Earth
Damage Multiplier: Metal
Damage Multiplier: Stone
Damage Multiplier: Wood
Butcher Tool
Butcher Damage Multiplier
Butcher Resource Multiplier
Disassemble Tool
Vehicle Properties
Vehicle Speed
Vehicle Sprint Speed
Seats
Protection Properties
Cold Resist
Heat Resist
Waterproof
Armor Rating
Elemental Protection
Effect Protection
Mobility Reduction
Stamina Regen Reduction
Noise Increase
Consumption Effects
Effect on Fullness
Effect on Hydration
Effect on max Stamina
Effect on Stamina regen
Effect on Health
Effect on Max Health
Cures
Cure Percentage
Buff
Buff Effect
Buff Duration
Dysentery Chance (%)
Characteristic Properties
Durability (Min Quality)
Durability (Max Quality)
Degradation per Use
Mod Type
Compatible Mods
Repaired Using
Electrical Power Required
Unlocks
Base Price
Max Stack
64
Scrapping/Forging Properties
Scrappable
Scraps into
Meltable
Material
Combustible
Burn Time
Farming Properties
Crop produced
Seed used
Time to grow
Obtaining
Obtainable Through
Overview
[
]
Rocks are no longer possible to place and so do not count as a building material.
There are 12 different rocks found around Navezgane. They can be picked up by placing the crosshairs over the rock and pushing the E key. Rocks collected in this manner will be added to your backpack as Small Stones and not the actual rock type that was picked up. Using a Pickaxe on rocks will cause them to break, allowing you to pick them up as the correct type. However, except for Rock01 also known as large stone and Rock05, they have no use other than for decoration.
Stone
[
]
Rock01 and Rock05 differ from all the other rocks as they can be crafted into Stone and placing either one into the centre of the crafting grid will work.
Gallery
[
]
Images of each rock.
Images
[
]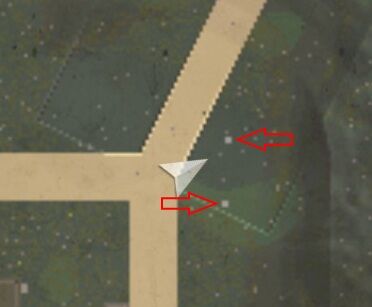 Notes
[
]