Apply your gamestage here:
Current game stage:
1
Strip Clubs are medium sized abandoned buildings that have signs outside that say 'The Boobie Trap' and 'Girls'. In the back there is a Chemistry Station. Random mines are placed through out the inside and outside. It also serves as a good place to find leather due to the high number of leather booths.
[

]
The only Strip Club is located in the Pine Forest at 102 N, 1855 W.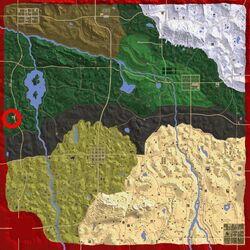 Strip Clubs can spawn anywhere from the city to the wilderness.
Images
[
]
History
[
]